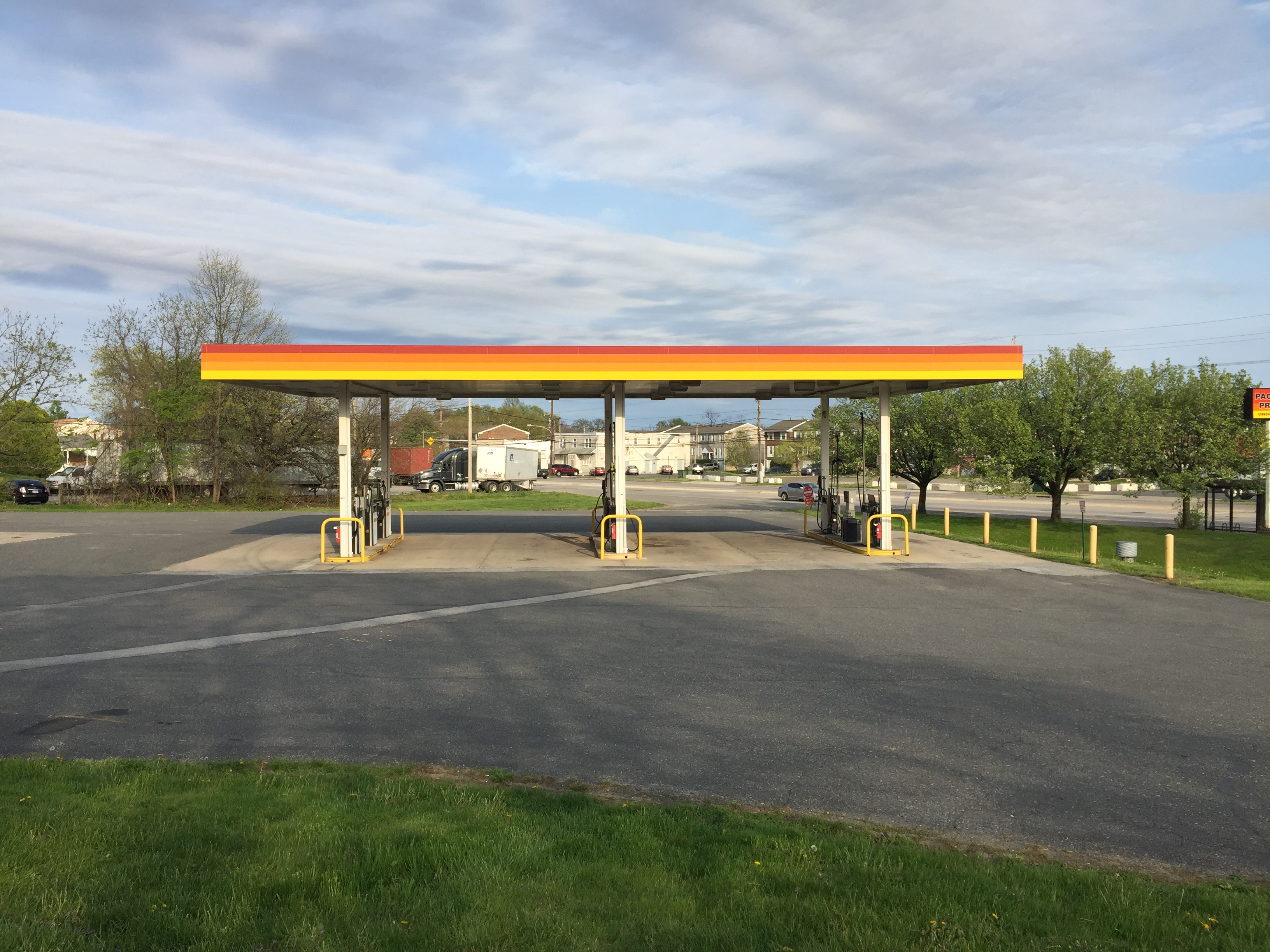 1498 Delmar Drive
Folcroft, PA
1.62 Acres
For Sale: $1,025,000
Currently Pacific Pride Gas Station sitting on 1.62 acres. The site contains fuel tanks as well as a gas station overhead canopy. Within minutes of Route 95 and the Philadelphia International Airport. Located in the borough of Folcroft.
Contact: Phil Earley, CCIM (610) 225-0900
---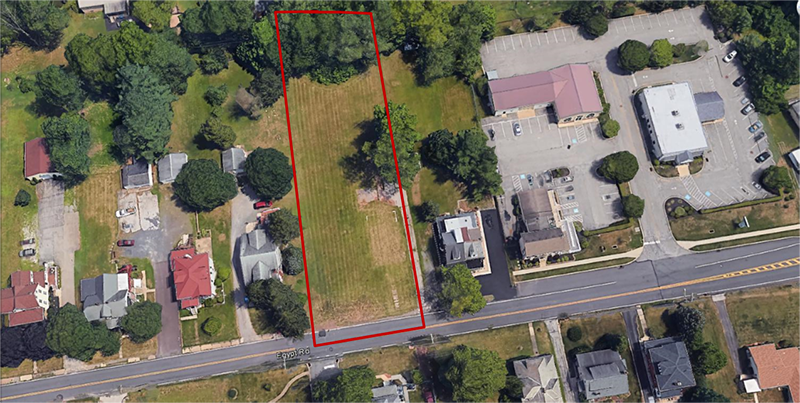 1218 Egypt Rd
Oaks, PA
0.77 Acres
For Sale: $299,900
The development plan for this property from 2002, includes 3,535 SF building and 19 parking spaces. New zoning may allow larger building and parking area. Zoning allows 4,000 SF ± office, some retail, and possibly 2 apartments on second floor.
Contact: Phil Earley, CCIM (610) 225-0900
---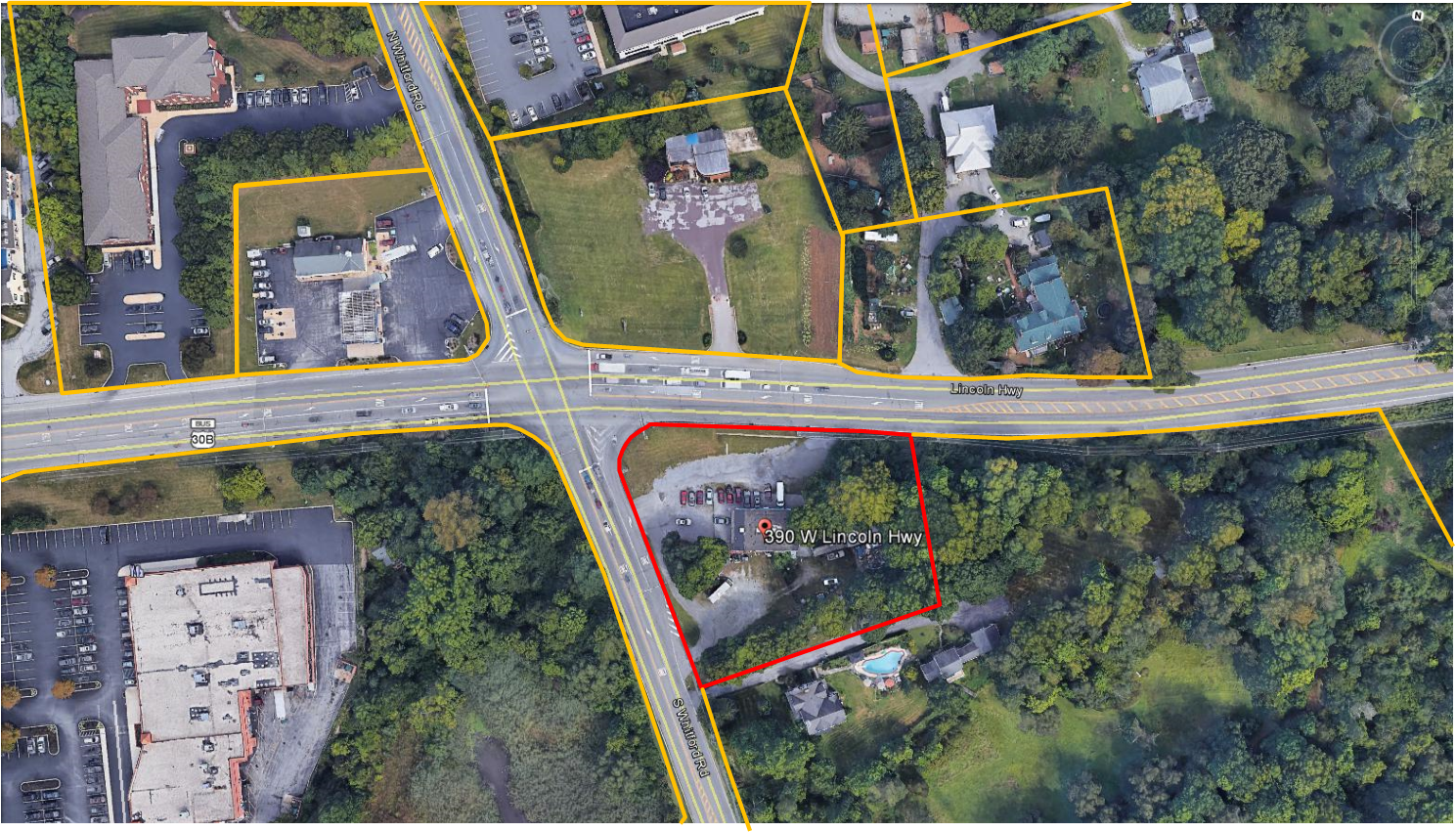 390 w Lincoln Hwy
Exton, PA
For Sale: $1,250,000 | Lease Price: $8,000/month NNN
1.3 Acres
1.3 Acre property that sits on the corner of w Lincoln Hwy and Whitford road. Potential building footprint is 6,900 +/- SF. Is currently zoned as Office/ Commercial with a grandfathered use that includes Automotive Repair in West Whiteland Township.
Contact: Phil Earley, CCIM (610) 225-0900
---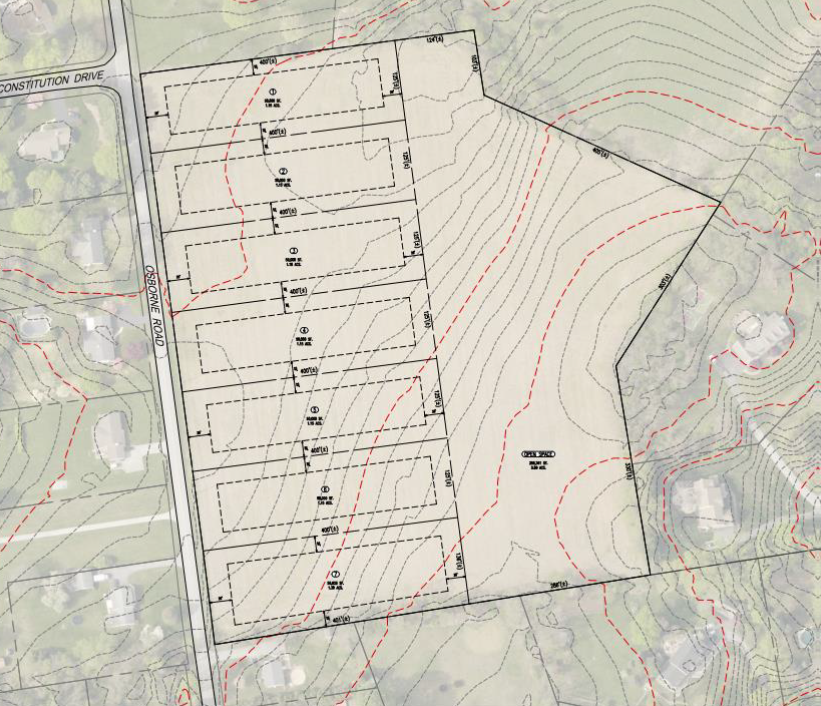 1212 Osborne Road
Downingtown, PA
14 Acres of Land
Sale Price: $875,000
The property is located in East Brandywine Twp. with easy access to Routes 322, 340, and 30. Minutes away from the Downingtown train station, local schools like Brandywine Elementary. Shopping and local facilities like Wegmans, Royal Farms, and The Downingtown Public Library.
Contact: Phil Earley, CCIM (610) 225-0900
---
Valley Veiw Business Park
Lot 8A & 8B Waverly Blvd
Coatesville, PA
For Sale: $110/SF for finished warehouse or $140,000/acre | Lease Price: $8.00/SF for finished warehouse
24.44 Acres
Design build 35,100 to 198,000 SF high bay warehouse for sale or lease. Located off of route 30 near the Chester County Airport. Also nearby are several new development projects including new business parks and housing developments.
Contact: Phil Earley, CCIM (610) 225-0900
---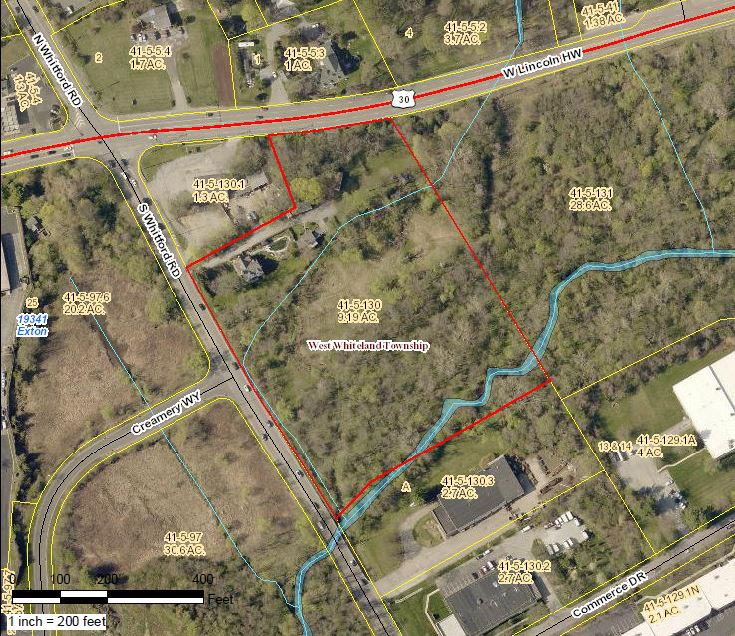 105 S Whitford Rd
Exton, PA
For Sale: $750,000
9.19 Acres
9.19 acres industrial zoned land with two houses, office, and garages. Next door property is also for sale, 390 W Lincoln Hwy (zoned retail). Combined properties can accommodate a larger retail/office development. Excellent location, near the corner of Lincoln Hwy and Whitford Rd. It is minutes from Route 30 bypass, Route 100, and 202. Nearby is Main Street at Exton, Exton Mall, Wegmans, and numerous eateries and restaurants.
Contact: Phil Earley, CCIM (610) 225-0900
---